Most groups have one or two people who tend to dominate small group discussion times and seem to have all the answers to the questions! They tend to speak first, with much authority and sometimes can be so intimidating that others do not participate and instead take a back seat. So how do we train small group leaders to deal with this dilemma?
Here are some different approaches which might help, in fact, if you are gathering your leaders for a training session why not role-play one or more of these approaches so your leaders get some practise!
Body Language
Recognise the power of body language, when you ask a question, turn your body towards others and make eye contact with them rather than the discussion dominator. You can also try sitting beside the person, the lack of eye contact can sometimes be a help.
Redirect Discussion
Thank the discussion dominator for his/her comments and then redirect the conversation to others:-
Anyone have something to add?
How does that sound to everyone else?
Does anyone have a different angle or idea we could explore?
I would love to hear from someone who has not shared tonight
I am interested in knowing if there are other opinions
Can anyone add to those comments?
Coach your group
Set aside time in your group to talk about the importance of allowing everyone an opportunity to share during group discussion. Encourage short answers to allow others to contribute, discuss the importance of making space for those who need more time to think before they talk or do not easily jump into discussions. If you talk about this often in your group meetings, then this will infiltrate your group culture.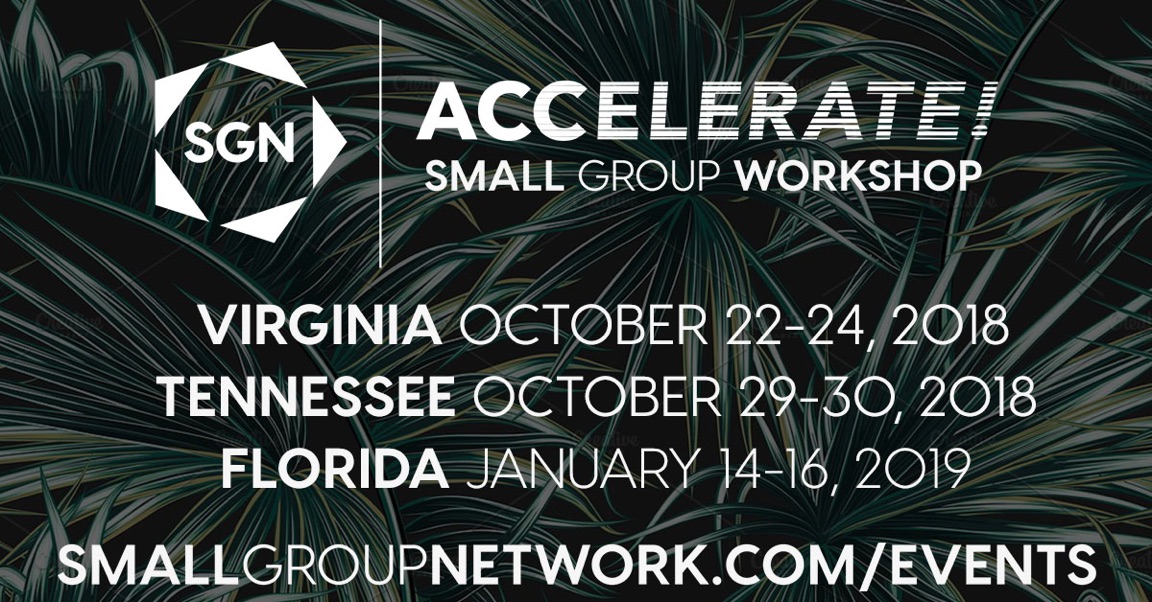 Special Fall Promotion! SGN members can receive a $200 discount off one of these 3 events UNTIL SEPTEMBER 5TH! Use promo code SGN200! Register HERE
Talk about the 15 seconds rule
Did you know that people in general are able to focus on what someone is saying in a group conversation for only 15 seconds! (Sam Huizenga https://network.crcna.org/small-groups/four-conversation-tips-small-group-leaders ) Find a creative way to share this information with your group members, take time to discuss the implications for your small group and together formulate a plan for how your group will handle group discussion time into the future.
Sub Group
Plan to break into smaller groups for a few of the questions, this enables other people a chance to talk. If you do this, make sure the person who dominates the discussion is in a sub-group with others who can deal with him/her.
Meet Outside of Group Time
Take them for a coffee, be pastoral, there may be other things happening in their life which makes them dominate conversation. If you feel it is appropriate you could ask the person to help you think of some ways to involve others in the discussion time. They may even come up with the idea that if they talk less others will talk more!
Revisit your Group Agreement
Revisit the list of important things your group agreed to when you started your group journey together. Some people call this a group agreement, ground rules or a covenant. Get feedback from all group members about how the different aspects of the agreement are working, is there anything which needs to be changed or 'tweaked'. (Hopefully your group started with an agreement around the need for everyone to have a chance to share in discussion time!).
If your group does not have an agreement (or covenant) then I encourage to think about creating one. It can be a very helpful tool.
8. Self check
Oh and one last thing …….. Make sure you are not the 'discussion dominator' yourself!
Get your copy of "Planning Small Groups with Purpose" and create a strategic plan to grow your  small group ministry!